With the starting era of the Roman Empire, wine became fairly popular among the locals in Italy. It was so famous that from Kings to slaves all used to endeavor this tingling delicacy. The vineyards older than hundreds of years have added a distinctive history to their name. This led many people in understanding the agricultural aspect of growing vines.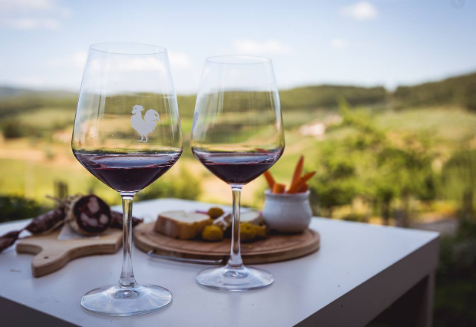 Tuscany is one of the major regions where wine growth has escalated rapidly over the past few decades. Most of the regions are warmer than others. In a warmer region, the grapes are highly ripened, which means less acidic content due to high sugar production in the grapes. These grapes make high alcoholic content wines, giving full-body wine tasting.
The grapes in cooler regions have a reverse response. It has high malic acid content in the grapes. For wine degustation, the wines from the cooler climates are served first. Then gradually it will go over to sweeter wines, from warmer regions.
As mentioned earlier the wines with higher acidity have low alcohol content, and vice-versa. To balance, the grapes should be picked before they get too ripped. But which type of wine is more alcoholic- Red or White? If anyone has to assume, they will automatically choose the red, due to the color. And it is right. The red wine has tannin, which means high alcoholic content. The white wine does not have tannins, so they very low alcoholic content in the wine. These wines are paired with food based on their acidity and tannin. Red wine goes well with red meat breaking the fatty oil substance refreshing the mouth.
White wines go well, with salty foods as well as shrimp or poultry food. Only a wine tour can educate about the mechanism of a winery.